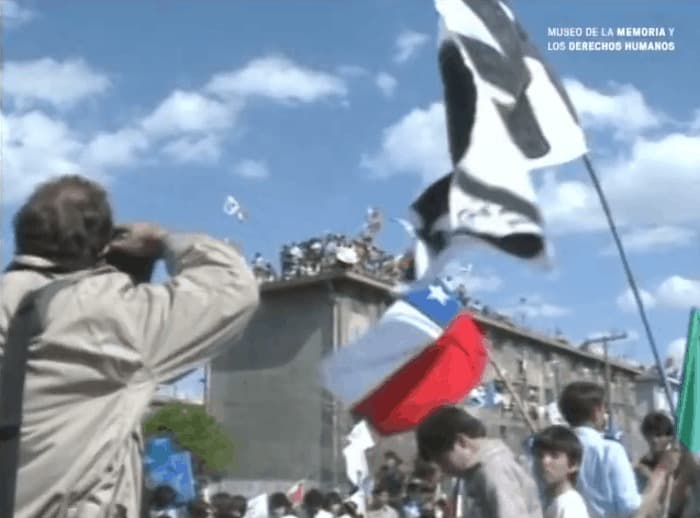 On October 5, 1988, Chile faced a fundamental plebiscite for the future of the country and its people. This documentary examines the environment and the situation in the country in the months prior to the realization of this transcendental dilemma. If the "Yes" vote won, the dictator Augusto Pinochet would continue directing, as de facto President, the destinies of Chile. If the "NO" vote won, the Military Junta should call free, informed and internationally supervised presidential elections within a year. They are the protagonists of this historical moment and the anonymous people of this country, who make us discover the situation that existed at that time.
In this polarized climate between black and white, between YES or NO, some residents tell us what the people felt. Their hopes and their fears, while facing the harsh conditions of life mired in poverty.
They make us feel this climate of uncertainty at the gates of a plebiscitary decision, whose results and consequences were unpredictable. But they also tell us about what they hope will happen, once the victory of the no is known, in which joy, bewilderment and mistrust are mixed, but also a deep hope and optimism about the future of them and of the country, in the midst of the presidential campaign in that Don Patricio Aylwin Azócar would be elected, who would be the First President of the Republic after the dictatorship, and it would be up to him to lead the difficult stage of the beginning of the democratic transition.
Difficult, fragile and dangerous stage, where the dictator was still Commander-in-Chief of the Army and, as such, threatened this nascent democratic stage, with a blatant warning: "I do not threaten, but if they touch a single one of my men, ends the rule of law!"